Penetrating vision… When there's a clear vision, and you've got a creative team working toward your goals, it comes together quite elegantly at the endpoint.
The privacy of our client's information is the most important thing we do. When it comes to financial services, the single most important brand attribute we can have at Calderwood Financial is trust.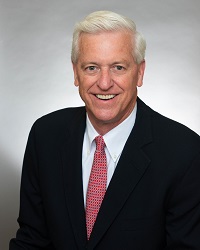 Charles Calderwood,
CLU, ChFC
Charlie is an honor graduate of Tulane University...
At Calderwood Financial, it's about building a solid long-term relationship with each of our clients, providing them customized solutions to help grow and preserve their assets, and achieve their financial goals. Delivering excellent client service and guiding our clients with strategic financial thinking and concepts.